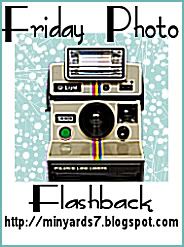 Here are my Friday Photo Flashbacks. My father found these and showed them to everyone during VBS. Kinda embarrassing, but cool, because some of these I haven't seen in quite a while.
This is my sister, me, and my two cousins. It's somewhere around 1976. I believe we are getting ready to go to church. Don't you love the cute dresses, bobs and the plaid pants?
Here we are again, with one extra cousin. This is probably 1973 on my backporch. My cousin's always wore socks with their sandals and I wore those shoes until they fell apart!
This is my paternal grandfather. I cried when I saw this picture. He passed away when I was 12. He was such a crazy, fun man! Don't you love his glasses?
I am also Friday Follow Me-ing.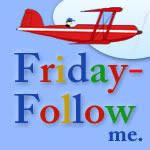 Have a great weekend!